Video games are undeniably one of the biggest forms of entertainment in the world. Constantly growing, expanding into new territories, and gaining more fans from casual gamers to hard-core pros, video games are an amazing creation but not all games are made equal and nor are their characters. Whilst Mario may rule the roost for Nintendo and other popular companies and franchises all offer their own amazing and memorable characters sometimes great characters don't get the love they deserve or slowly fall from their former throne atop of the gaming world. Here are 3 such characters who we believe need to be brought back and shown the attention they deserve and maybe even once had.
Fox McCloud
Star Fox is a Nintendo video game series which brought us some incredible characters including the lead protagonists – an anthropomorphic fox name Fox McCloud. The original game was a forward scrolling rail shooter, but later titles have added more depth to the gameplay. Set in space and filled with Star Wars references, the Star Fox series is a great choice for sci-fi fans and loyal Nintendo lovers alike. Unfortunately, Fox McCloud seems to receive less than his share of attention despite game releases as recent as 2016. 2016s Star Fox Zero was made for the WiiU but perhaps another instalment of Star Fox for the Nintendo Switch could be what is needed to bring the character back to life.
Tatanga
Super Mario characters are usually some of the easiest to recognise but some still remain unknown to many fans. Tatanga is one such character, he was a villain in 1989's Super Mario Land but has since been forgotten. We are hoping that he is brought back at some point and shown the recognition he deserves. Bowser and Princess Peach are a brilliant video game pairing, but would it hurt to change things a little bit and bring back Tatanga and Princess Daisy instead? The character has so many ways in which to be reintroduced into the world of Super Mario – how about adding him and his spaceship to the next Mario Kart?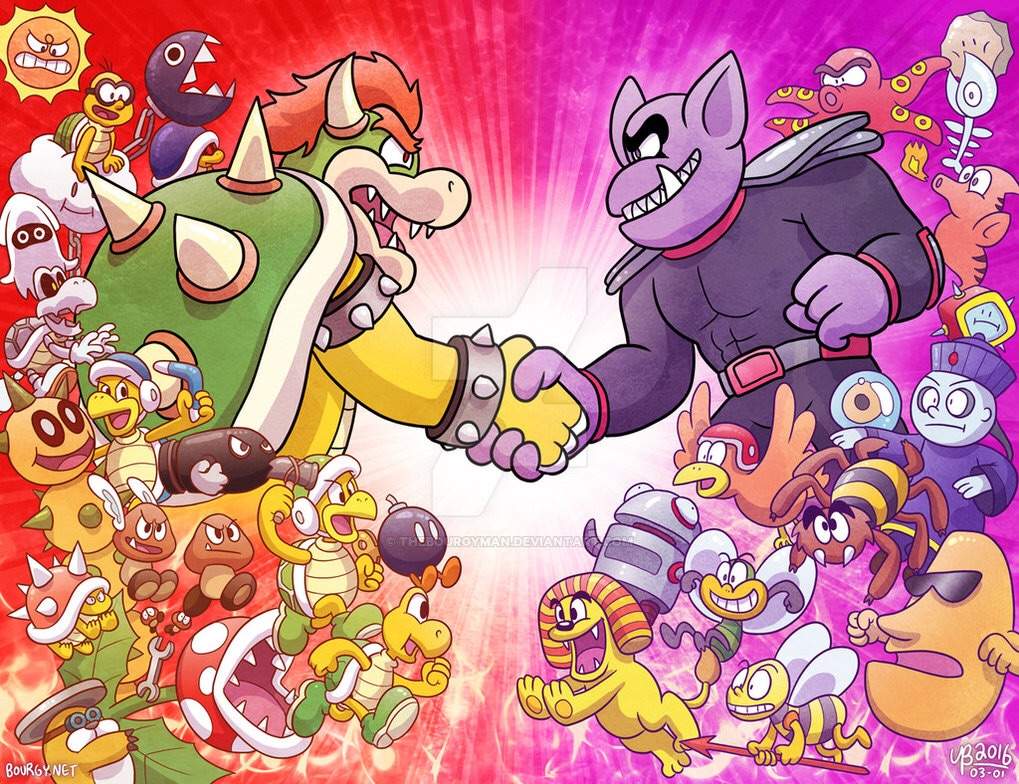 Bubsy
Undoubtedly a super Mario / Sonic the Hedgehog copycat, Bubsy was an anthropomorphic bobcat and title character of a platforming video game series which totalled four games. The games were littered with cat puns and clichés and we expect they will be ever-present in the games series' fifth game which was announced earlier this year. However, with the Bubsy tv show not making it past the pilot episode 1993 it is unclear whether there is demand for the furious feline but maybe the blast to the past will be too much to resist for old fans.
These are just three of many awesome characters that deserve another chance at the top but there are many more. Who do you want to see make a return? From better graphics to all new ways to play thanks to incredible consoles, now could be the perfect time to revive some old favourites and underused characters from all the biggest gaming series we know and love.